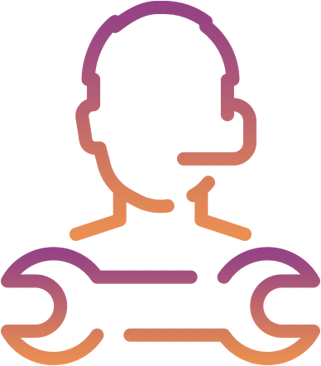 eCommerce Back-office Support
Every online business aims to add to its revenue by making more sales. However, doing that is only the final product. It is backed by a range of marketing activities that pushes engagement, bring traffic, and drive conversions. One thing that ensures the smooth functioning of the above-mentioned things is robust back-office support.
At SAMM Data Services, we offer a complete array of eCommerce back office support services. We are well-resourced with competent professionals who can take care of all the routine activities at the backend of an eCommerce store. We offer support for inventory management, order processing (bulk or single), and addressing customers' queries.
SAMM Data Services provides all-round eCommerce back-office support
We believe in offering solutions that leave every client satisfied and happy. Hence, with us, you get all kinds of services when it comes to eCommerce back office requirements. With an industry presence of 20+ years, we have adequate experience in tackling all kinds of challenges with ease. We provide solutions like:
Order processing services. Process, validate, and authenticate your orders with complete accuracy. We will monitor and process orders through your multiple sales networks, place orders with the warehouse/ drop shipper, track orders, process credit card details and do much more.
Competitor Price Monitoring Services. We are capable of performing competitor price monitoring both manually and by employing automated means. We keep track of even the minutest fluctuation of a product's price trends, thus, helping you evolve a responsive pricing strategy.
eCommerce Chat Support Services. Provide chat and email support and answer all your customer queries, comprehensively and convincingly, helping you minimize shopping cart abandonment.
Manage finance and accounting activities of your eCommerce store. We are adept at using QuickBooks. We can help you improve the efficiency of your eCommerce store by maintaining ledgers, reconciliation of accounts, payable & receivable account management, processing payrolls, and preparation of other financial statements.
Update and enter product details. At SAMM Data Services, we update product information after a thorough competitor and market analysis. We also make sure that the product descriptions are crisp and compelling. If necessary, we collect product details from a manufacturer's website.
Recognize the potential up-selling and cross-selling opportunities.
At SAMM Data Services, you have the freedom to customize your eCommerce back office support package according to your requirements. This way, you not only remain in full control of the entire process but you can also monitor your budget very well. We understand that requirements differ from business to business and hence, all our solutions can be tweaked according to your industry demands.
Hire the best trained virtual assistants for your eCommerce business. Shoot us an email today!
Outsource well-trained virtual assistants at SAMM Data Services and say goodbye to the tedious and never-ending eStore management needs. Our virtual assistants have rich experience catering to a large global clientele from diverse industries. Let us handle everything from customer queries to order updates, while you sit back and enjoy higher revenue inflow.
Drop us an email at info@sammservices.com and request a free trial today.